News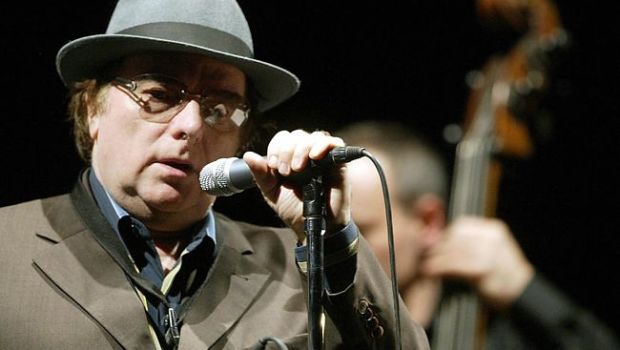 Published on Febbraio 20th, 2015 | by Margy Vanoni
0
Van Morrison: a marzo album numero 35
Van Morrison pubblicherà il 24 marzo  il suo 35esimo album da studio intitolato: Duets: Re-Working The Catalogue. L'artista irlandese ha chiamato a rapporto alcuni dei colleghi che stima di più per scegliere e reincidere insieme alcuni brani tratti dal suo sconfinato repertorio che conta 360 composizioni. Evitando volutamente le sue canzoni più famose, Van Morrison ha invitato gli ospiti non tanto a eseguire, quanto piuttosto a ricreare insieme a lui i brani scelti. L'album, arricchito da nuovi arrangiamenti frutto del contributo di numerosi musicisti, è stato inciso a Belfast – la sua città – e a Londra nell'arco di un anno.
Il primo singolo estratto "Real Real Gone" feat. Michael Bublé sarà nelle radio italiane da venerdì 27 febbraio.
Prodotto da Van Morrison insieme a Don Was e Bob Rock, il disco contiene duetti con Bobby Womack, Steve Winwood, Mark Knopfler, Taj Mahal, Mavis Staples, Michael Bublé, Natalie Cole, George Benson, Gregory Porter, Clare Teal, P.J. Proby, Joss Stone, Georgie Fame, Mick Hucknall, Chris Farlowe e Shana Morrison, la figlia.
Van Morrison è considerato un artista tra i più prolifici e un performer tra i più straordinari dei nostri tempi. Ha ottenuto numerosi premi e onorificenze, tra cui 6 Grammy, un Brit Award, un Order of the British Empire e un Ivor Novello Award. È entrato nella Rock and Roll Hall of Fame, ha ricevuto la laurea ad honorem dalla Queen's University Belfast e dalla University of Ulster e gli è stato conferito il titolo di Officier dall'Ordre des Arts et des Lettres francese, a conferma della portata internazionale della sua arte. La sua proposta musicale non conosce confini di genere: Van Morrison ha infatti collaborato con artisti come John Lee Hooker, Ray Charles, Lonnie Donegan, Mose Allison e Tom Jones, solo per citarne alcuni. Il suo songwriting visionario e la padronanza dei diversi generi continuano a caratterizzare album con cui celebra e riesplora le sue radici blues, jazz, skiffle e country. Con un repertorio tra i più rispettati nella storia della musica, Van Morrison è un compositore, cantante e performer dal talento ineguagliabile.
Tracklist di Duets: Re-Working The Catalogue:
"Some Peace of Mind" con Bobby Womack (versione originale contenuta in Hymns to the Silence, 1991)
"Lord, If I Ever Needed Someone" con Mavis Staples (versione originale contenuta in His Band and the Street Choir, 1970)
"Higher Than The World" con George Benson (versione originale contenuta in Inarticulate Speech of the Heart, 1983)
"Wild Honey" con Joss Stone (versione originale contenuta in Common One, 1980)
"Whatever Happened to P.J. Proby" con P.J. Proby (versione originale contenuta in Down the Road, 2002)
"Carrying a Torch" con Clare Teal (versione originale contenuta in Hymns to the Silence, 1991)
"The Eternal Kansas City" con Gregory Porter (versione originale contenuta in A Period of Transition, 1977)
"Streets Of Arklow" con Mick Hucknall (versione originale contenuta in Veedon Fleece, 1974)
"These Are The Days" con Natalie Cole (versione originale contenuta in Avalon Sunset, 1989)
"Get On With The Show" con Georgie Fame (versione originale contenuta in What's Wrong with This Picture, 2003)
"Rough God Goes Riding" con Shana Morrison (versione originale contenuta in The Healing Game, 1997)
"Fire in the Belly" con Steve Winwood (versione originale contenuta in The Healing Game, 1997)
"Born To Sing" con Chris Farlowe (versione originale contenuta in No Plan B, 2012)
"Irish Heartbeat" con Mark Knopfler (versione originale contenuta in Irish Heartbeat, 1988)
"Real Real Gone" con Michael Bublé (versione originale contenuta in Enlightenment, 1990)
"How Can A Poor Boy" con Taj Mahal (versione originale contenuta in Keep It Simple, 2008)