News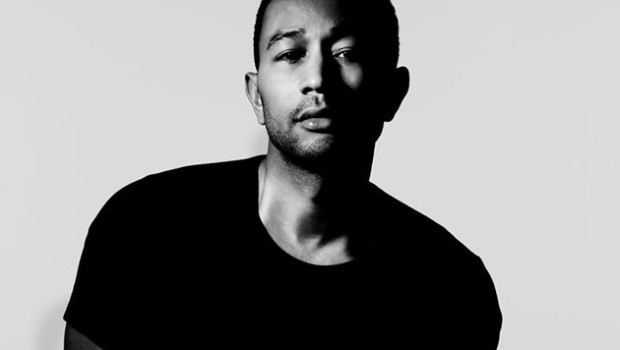 Published on Ottobre 19th, 2014 | by Antonio Tortolano
0
John Legend: Love in the future – Special Edition
John Legend è pronto per il "Love In The Future – Special Edition", in uscita il 4 novembre, una riedizione del suo ultimo  disco 'Love In The Future'.
Il 2014 per John Legend è stato un anno ricco di successi, in tutto il mondo ha ottenuto con il suo ultimo album un grande risultato di critica e di vendite (1 milione e 200 mila copie) ed i suoi concerti negli Stati Uniti, Canada, Australia, Giappone ed Indonesia sono andati tutti sold-out.
Ora Legend pubblica questa edizione speciale composta da 21 canzoni, 16 delle quali sono rimaste invariate rispetto al cd 'Love In The Future' mentre le ultime 4 di quest'ultimo – "So Gone", "We Loved It", "Aim High" e "For The First Time" – sono state sostituite con 5 nuovi brani: l'intenso  singolo "All Of Me" (che in Italia ha conquistato il disco di platino), le  cover versions di "Dancing In The Dark" di Bruce Springsteen e "Bridge Over Troubled Water" di Simon & Garfunkel e "Ordinary People", contenuto nel suo  album d'esordio "Get Lifted". A questi 4 brani, tutti registrate dal vivo, è stato aggiunto il remix dance di 'All Of Me', realizzato dal  DJ olandese Tiesto.
John Legend sarà in Italia a novembre per due tappe del suo lungo tour europeo: l'11 a Roma e il 12 a Padova. Subito dopo, dal 15 al 23 novembre 2014, Legend si esibirà in Sud Africa per sette date: a Cape Town, Johannesburg e Durban.
Tracklisting di 'Love In The Future – Special Edition':
1. Love In The Future (Intro)
2. The Beginning…
3. Open Your Eyes
4. Made To Love
5. Who Do We Think We Are (Ft. Rick Ross)
6. All Of Me
7. Hold On Longer
8. Save The Night
9. Tomorrow
10. What If I Told You? (Interlude)
11. Dreams
12. Wanna Be Loved
13. Angel (Interlude) (Ft. Stacy Barthe)
14. You & I (Nobody In The World)
15. Asylum
16. Caught Up
17. Dancing In the Dark (Live)
18. Bridge Over Troubled Water (Live)
19. Ordinary People (Live)
20. All Of Me (Live)
21. All Of Me (Tiesto's Birthday Treatment Remix – Radio Edit)